Friday, 20 May 2022 | Admin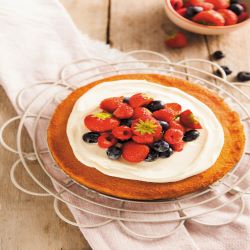 This recipe bakes one 23cm/9in cake. However, there is plenty of mixture mix to make two
13cm/5in cakes so you can make one to eat and pop the other in the freezer.
Sunday, 8 May 2022 | Admin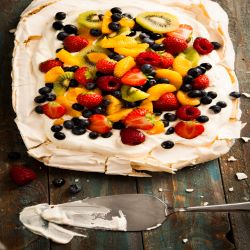 Pavlova is one of those easy recipes that everyone thinks is very complex. Pavlova scares a lot of people but follow these fail-safe steps for a sure thing.
Saturday, 23 April 2022 | Admin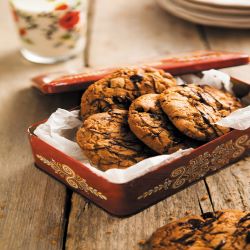 This is an absolute classic recipe and should be in every bakerís repertoire.
Thursday, 14 April 2022 | Admin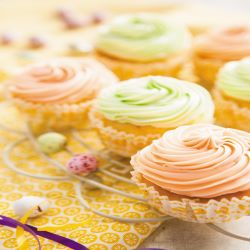 Whilst any madeira mixture works for cupcakes, this recipe is great because the cakes bake with
a flat top, which makes it easier for you to get creative with your piping skills.
Sunday, 20 March 2022 | Admin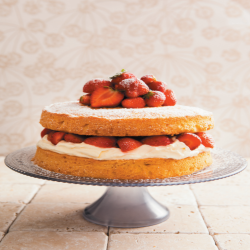 I always feel spring is coming when Motherís Day has arrived. Even if the weather doesnít
oblige, I like to bake a cake that invokes springtime. This is a lovely cake for a family Sunday
lunch. If you do not like to use mascarpone cheese, then use all freshly whipped cream.
Monday, 24 January 2022 | Admin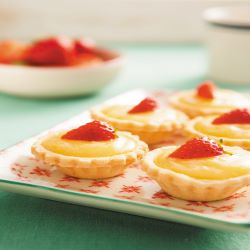 The tartness of the lemon cuts through the richness of the pastry here. One tartlet is plenty in
one sitting! Alternatively, you can make bite-sized tartlets, as I have shown in the photo here,
but one of those will not be enough, I guarantee!
Tuesday, 11 January 2022 | Admin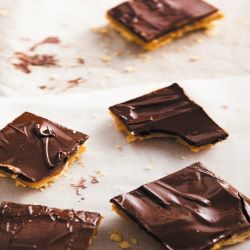 Thereís something indulgent about this recipe and itís really filling so you will only manage one square at a time. This recipe holds really well in an airtight container for a week or so but it will be absolutely demolished before the week is over!
Monday, 27 December 2021 | Admin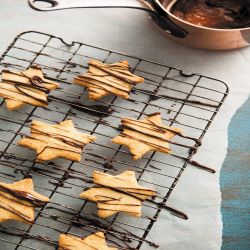 This is an all-in-one recipe, so a great one when you are caught for time.
Thursday, 23 December 2021 | Admin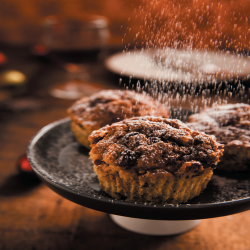 I love to have these muffins on Christmas Eve morning Ė I feel Christmas has arrived properly
then. I mix all the dry ingredients the night before and have my other ingredients ready in the
fridge. It just takes three minutes in the morning to put it all together. Make sure to play some
Christmas music for yourself while you enjoy these treats!
Wednesday, 24 November 2021 | Admin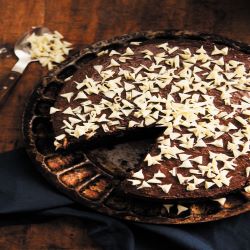 This is a simple chocolate cake that whips up easily and feels very American! It works well as
cupcakes too and the icing can be piped on to finish.