Wednesday, 24 November 2021 | Admin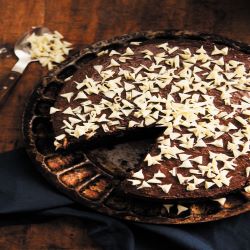 This is a simple chocolate cake that whips up easily and feels very American! It works well as
cupcakes too and the icing can be piped on to finish.
Sunday, 14 November 2021 | Admin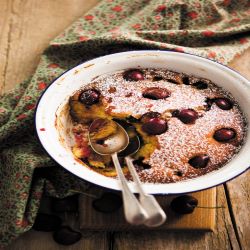 This is a classic French recipe and is wonderful when fresh cherries are in season. Do be careful of your hands as cherries will stain badly. It is not a look that you need with your newly applied manicure! This recipe works well with rhubarb or poached apple when cherries are out of season.
Saturday, 13 November 2021 | Admin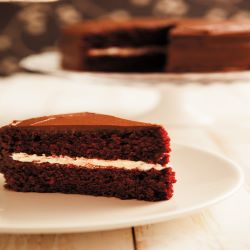 This dramatic cake also makes a wonderful dessert for a glamorous dinner party!
Wednesday, 10 November 2021 | Admin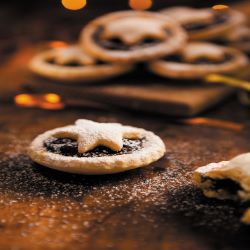 These are the most popular pies we bake and we make hundreds of thousands. Itís nice to say
that you have baked them yourself; however, if itís all a bit daunting, use our pastry mix and
mincemeat to make it a bit easier on yourself!
Monday, 8 November 2021 | Admin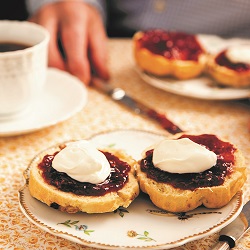 There is nothing quite like fresh scones. Do them justice and eat them on the day of baking!
Tuesday, 21 September 2021 | Admin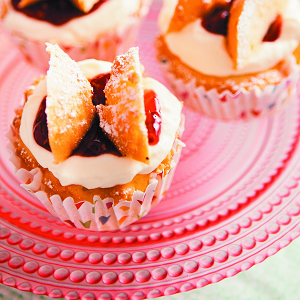 Perfect for a midweek treat - these tasty butterfly buns are sure to go down a storm!
Tuesday, 23 March 2021 | Admin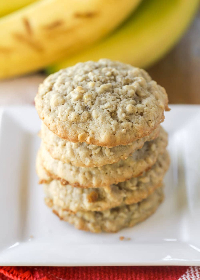 My Banana and Oat Biscuits are a super easy and healthy bake!
Monday, 9 November 2020 | Admin
I met a lady on a flight some time ago and somehow we ended up talking about recipes. She had the most interesting job of creating recipes for celebrity TV chefs. We got to talking about beetroot and she persuaded me that it made the most amazing brownies when used instead of sugar. I was amazed as I had never thought of this and hastened off to my kitchen to try it out.....
Friday, 27 March 2020 | Admin
You can never go wrong with making Banana bread. It is just such a timeless and convenient bake! Plus nothing beats the smell of fresh banana bread baking in the oven.
Friday, 27 March 2020 | Admin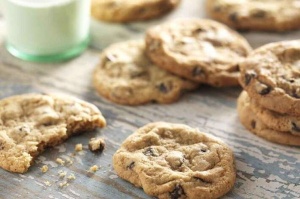 These gluten free chocolate chip cookies are the perfect treats for the kids. Easy to make & even easier to eat!