24 June 2022 | Admin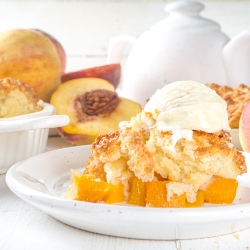 This is a really lovely variation on traditional apple crumble. Using peaches adds a summery
note to a crumble that is traditionally autumnal. Chestnut flour marries well with this recipe
adding a subtle hint of chestnut to bring out the flavour of the peaches.
16 June 2022 | Admin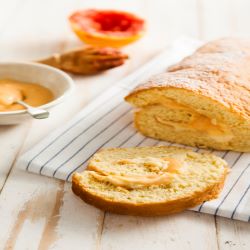 Do not be put off by the grapefruit filling Ė it offers a really good contrast to the sweetness of the sponge. However, if it is too much for you, you can substitute orange which is a gentler flavour!
9 June 2022 | Admin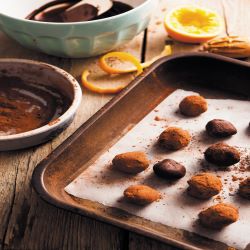 Truffles are indulgent and a wonderful way to round off a dinner party. These are handmade, so don't worry if they aren't perfectly shaped!
20 May 2022 | Admin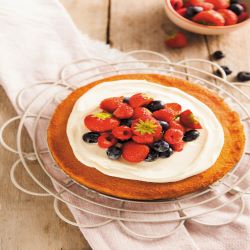 This recipe bakes one 23cm/9in cake. However, there is plenty of mixture mix to make two
13cm/5in cakes so you can make one to eat and pop the other in the freezer.
8 May 2022 | Admin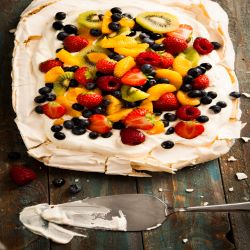 Pavlova is one of those easy recipes that everyone thinks is very complex. Pavlova scares a lot of people but follow these fail-safe steps for a sure thing.
23 April 2022 | Admin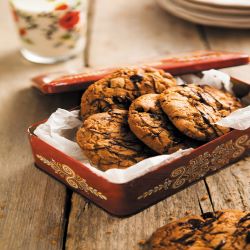 This is an absolute classic recipe and should be in every bakerís repertoire.
14 April 2022 | Admin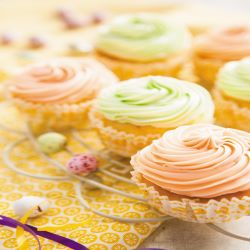 Whilst any madeira mixture works for cupcakes, this recipe is great because the cakes bake with
a flat top, which makes it easier for you to get creative with your piping skills.
20 March 2022 | Admin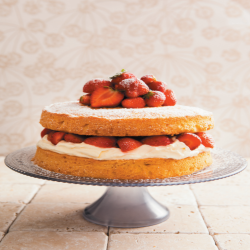 I always feel spring is coming when Motherís Day has arrived. Even if the weather doesnít
oblige, I like to bake a cake that invokes springtime. This is a lovely cake for a family Sunday
lunch. If you do not like to use mascarpone cheese, then use all freshly whipped cream.
24 January 2022 | Admin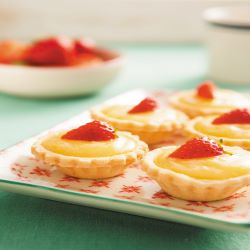 The tartness of the lemon cuts through the richness of the pastry here. One tartlet is plenty in
one sitting! Alternatively, you can make bite-sized tartlets, as I have shown in the photo here,
but one of those will not be enough, I guarantee!
11 January 2022 | Admin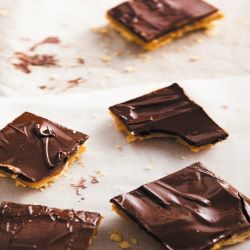 Thereís something indulgent about this recipe and itís really filling so you will only manage one square at a time. This recipe holds really well in an airtight container for a week or so but it will be absolutely demolished before the week is over!