Tuesday, 23 August 2022 | Admin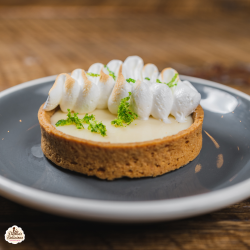 To prevent curdling, always remember the golden rule: add hot liquids to cold – never cold to hot!
Monday, 22 August 2022 | Admin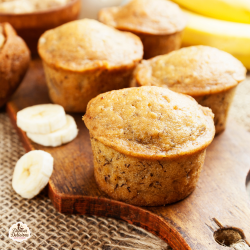 This recipe is a great way to disguise fruit and ensures that the kids eat bananas without
realising it. Also you can now buy really cute muffin cases that also persuade the smallies that muffins are worth a try!
Friday, 19 August 2022 | Admin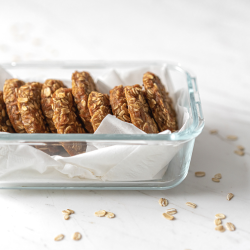 In case you didn't know, cookies start their journey soft and chewy and go hard when stale. Biscuits should snap when fresh and go soft when stale! All like to be kept in an airtight container and to be eaten shortly after baking. Do check that your coeliac is happy to eat pure oats before serving.
Thursday, 11 August 2022 | Admin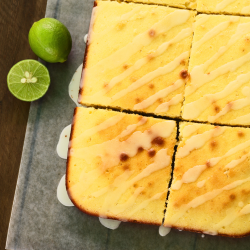 I think that lime is very much an unsung hero, so I like to incorporate it into my recipes whenever I can.
Friday, 29 July 2022 | Admin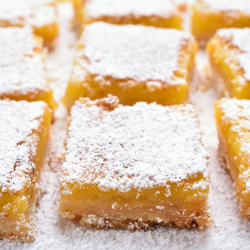 A zesty, citrus pick-me-up with a mid-morning cup of tea!
Friday, 15 July 2022 | Admin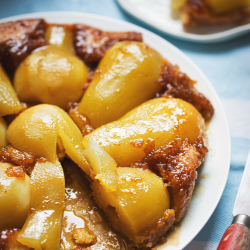 Apple tarte tatin is a traditional French recipe that works really nicely with pears. Gluten-free
pastry has traditionally been horrendously difficult but I promise that this recipe will work for
you!
Friday, 15 July 2022 | Admin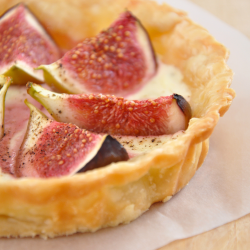 Do try to use local honey. You'll be supporting local cottage industries but it's also great for
hay fever to eat local honey. We are very spoilt having Dad as our in-house beekeeper!
Tuesday, 12 July 2022 | Admin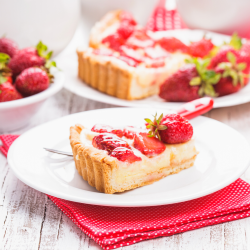 This is a real summertime treat!
Friday, 24 June 2022 | Admin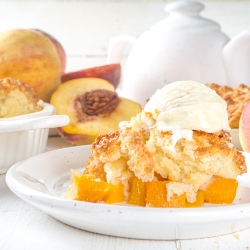 This is a really lovely variation on traditional apple crumble. Using peaches adds a summery
note to a crumble that is traditionally autumnal. Chestnut flour marries well with this recipe
adding a subtle hint of chestnut to bring out the flavour of the peaches.
Thursday, 16 June 2022 | Admin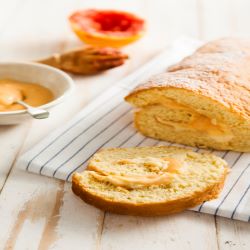 Do not be put off by the grapefruit filling – it offers a really good contrast to the sweetness of the sponge. However, if it is too much for you, you can substitute orange which is a gentler flavour!