Tuesday, 11 January 2022 | Admin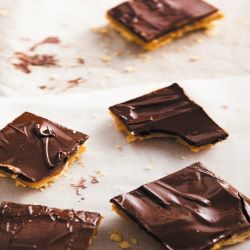 Thereís something indulgent about this recipe and itís really filling so you will only manage one square at a time. This recipe holds really well in an airtight container for a week or so but it will be absolutely demolished before the week is over!
Monday, 27 December 2021 | Admin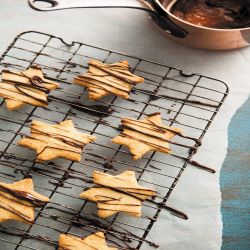 This is an all-in-one recipe, so a great one when you are caught for time.
Thursday, 23 December 2021 | Admin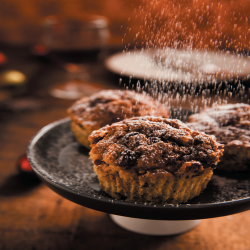 I love to have these muffins on Christmas Eve morning Ė I feel Christmas has arrived properly
then. I mix all the dry ingredients the night before and have my other ingredients ready in the
fridge. It just takes three minutes in the morning to put it all together. Make sure to play some
Christmas music for yourself while you enjoy these treats!
Wednesday, 24 November 2021 | Admin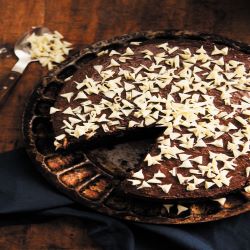 This is a simple chocolate cake that whips up easily and feels very American! It works well as
cupcakes too and the icing can be piped on to finish.
Sunday, 14 November 2021 | Admin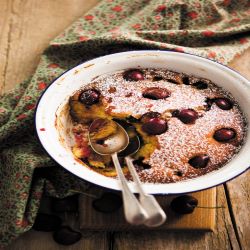 This is a classic French recipe and is wonderful when fresh cherries are in season. Do be careful of your hands as cherries will stain badly. It is not a look that you need with your newly applied manicure! This recipe works well with rhubarb or poached apple when cherries are out of season.
Saturday, 13 November 2021 | Admin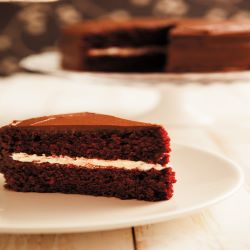 This dramatic cake also makes a wonderful dessert for a glamorous dinner party!
Wednesday, 10 November 2021 | Admin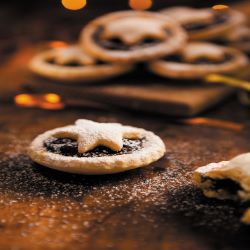 These are the most popular pies we bake and we make hundreds of thousands. Itís nice to say
that you have baked them yourself; however, if itís all a bit daunting, use our pastry mix and
mincemeat to make it a bit easier on yourself!
Monday, 8 November 2021 | Admin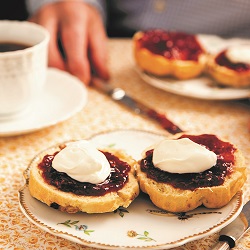 There is nothing quite like fresh scones. Do them justice and eat them on the day of baking!
Friday, 5 November 2021 | Admin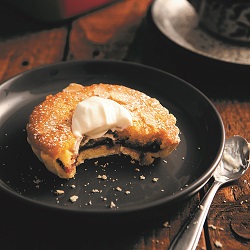 This is an easy recipe to put together. I find it handy to make pastry in large amounts and then divide it into 450g (1lb) balls and pop into the freezer in plastic bags until I need it. The pastry freezes really well and will thaw out overnight. The recipe here is for a tray bake, but alternatively, you can grease eight individual loose-bottomed tartlet tins to make individual tarts, as shown in the photo.
Tuesday, 2 November 2021 | Admin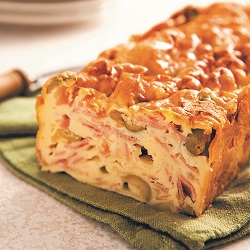 This savoury loaf is a recipe from a lovely lady in Brittany. It is a wonderful accompaniment to a glass of chilled white wine with friends.