Friday, 30 April 2021 | Admin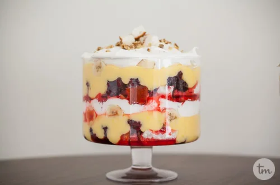 Everybody loves trifle. It's a special occasion dish that requires a bit of patience as each layer sets in the fridge, but it's always worth it!
Thursday, 1 April 2021 | Admin
Denise shows you how to make a delicious gluten, wheat, and yeast free raspberry and coconut cake. It's an ideal bake if you want something easy to whip up. The perfect sweet treat!
Tuesday, 23 March 2021 | Admin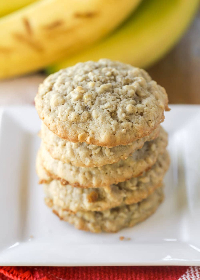 My Banana and Oat Biscuits are a super easy and healthy bake!
Friday, 20 November 2020 | Admin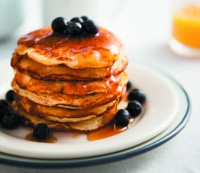 My idea of an ideal brunch is to have a pile of buttermilk pancakes; all to myself!
Monday, 9 November 2020 | Admin
I met a lady on a flight some time ago and somehow we ended up talking about recipes. She had the most interesting job of creating recipes for celebrity TV chefs. We got to talking about beetroot and she persuaded me that it made the most amazing brownies when used instead of sugar. I was amazed as I had never thought of this and hastened off to my kitchen to try it out.....
Friday, 27 March 2020 | Admin
You can never go wrong with making Banana bread. It is just such a timeless and convenient bake! Plus nothing beats the smell of fresh banana bread baking in the oven.
Friday, 27 March 2020 | Admin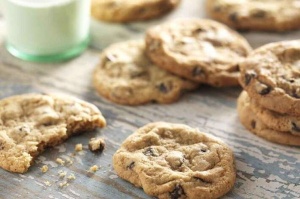 These gluten free chocolate chip cookies are the perfect treats for the kids. Easy to make & even easier to eat!