15 July 2022 | Admin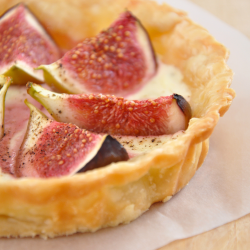 Do try to use local honey. You'll be supporting local cottage industries but it's also great for
hay fever to eat local honey. We are very spoilt having Dad as our in-house beekeeper!
12 July 2022 | Admin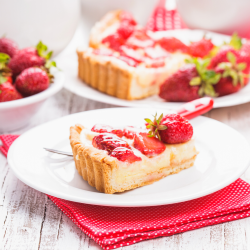 This is a real summertime treat!
24 June 2022 | Admin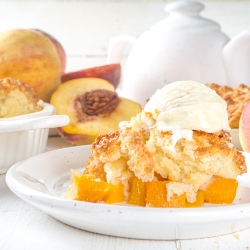 This is a really lovely variation on traditional apple crumble. Using peaches adds a summery
note to a crumble that is traditionally autumnal. Chestnut flour marries well with this recipe
adding a subtle hint of chestnut to bring out the flavour of the peaches.
16 June 2022 | Admin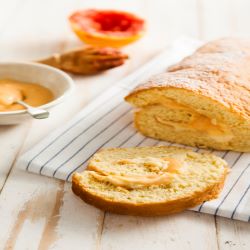 Do not be put off by the grapefruit filling – it offers a really good contrast to the sweetness of the sponge. However, if it is too much for you, you can substitute orange which is a gentler flavour!
9 June 2022 | Admin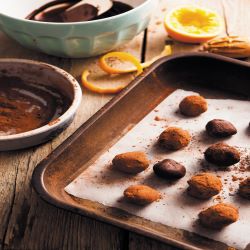 Truffles are indulgent and a wonderful way to round off a dinner party. These are handmade, so don't worry if they aren't perfectly shaped!
27 May 2022 | Admin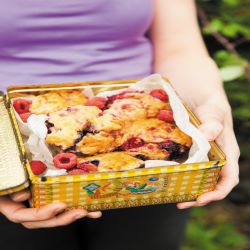 The secret to a good muffin is not to overbeat them. Never, ever, mix with an electric beater. Gently fold in the mixture by hand. This mix is loaded with fruit for a fabulous burst of flavour! This recipe makes 8 generous muffins or 12 smaller ones.
20 May 2022 | Admin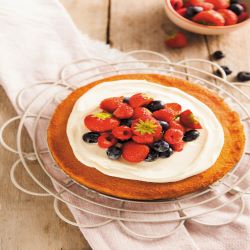 This recipe bakes one 23cm/9in cake. However, there is plenty of mixture mix to make two
13cm/5in cakes so you can make one to eat and pop the other in the freezer.
8 May 2022 | Admin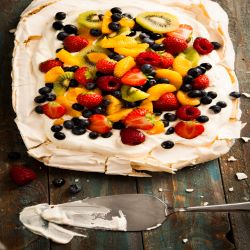 Pavlova is one of those easy recipes that everyone thinks is very complex. Pavlova scares a lot of people but follow these fail-safe steps for a sure thing.
23 April 2022 | Admin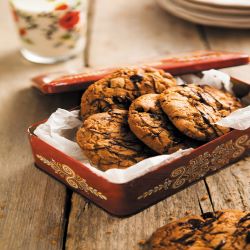 This is an absolute classic recipe and should be in every baker's repertoire.
14 April 2022 | Admin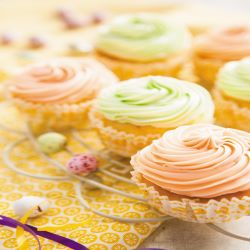 Whilst any madeira mixture works for cupcakes, this recipe is great because the cakes bake with
a flat top, which makes it easier for you to get creative with your piping skills.