Fruit Scones
8 November 2021 | Admin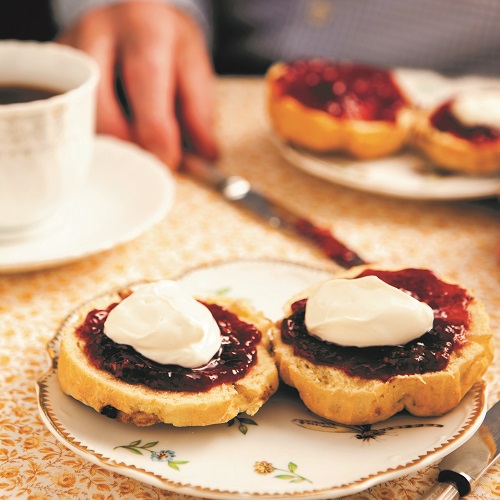 There is nothing quite like fresh scones. Do them justice and eat them on the day of baking!
Makes 8–10 scones (depending on what size cutter you use)
Ingredients:
200g (8oz) Denise's Delicious flour blend - available at https://www.delicious.ie/denises-delicious-flour-blend
1 teaspoon GF baking powder
1 teaspoon xanthan gum
50g (2oz) margarine
50g (2oz) caster sugar
25g (1oz) dried Californian sultanas
2 large eggs
A little milk
Method:
1. Preheat the oven to Gas Mark 5/190°C/375°F.
2. Sieve the flour, baking powder and xanthan gum.
3. Rub in the margarine until the mixture resembles breadcrumbs.
4. Sieve the caster sugar and add to the dry ingredients.
5. Add the dried fruit.
6. Beat the eggs and add to the mixture. Bring together into a ball. If the mixture is a little stiff or does not form a ball, add a little milk to soften.
7. Turn onto a floured board and knead lightly until the underside of the dough is without cracks.
8. Press out with the palm of your hand and cut out scones using a round scone cutter dipped in potato flour before cutting each scone.
9. Place on a floured baking tray and brush the top of each scone with a little milk.
10. Bake in the centre of the oven for 15–20 minutes until brown. Turn the scones upside down for the final five minutes to finish cooking and ensure that they are baked to a golden colour underneath.
11. Cool on a wire rack and eat warm.