Moist Chocolate Brownies
21 October 2021 | Admin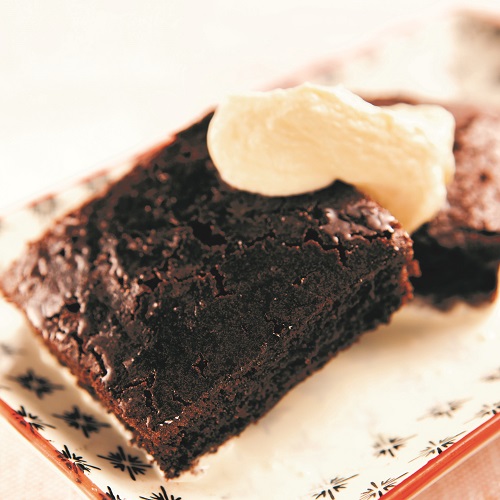 Ah the secret ingredient! Beetroot is one of the best-kept secrets in baking. Give these moist chocolate brownies a whirl, you won't be disappointed. Just remember to buy the precooked, vacuum-packed beetroots, not the jar of pickled beetroot in vinegar!
Makes 12
Ingredients:
50g (2oz) hazelnuts
600g (1lb 7oz) cooked beetroot with natural juice drained off
125g (5oz) Denise's Delicious flour blend
1 teaspoon guar gum
1 teaspoon GF baking powder
100g (4oz) cocoa powder
200g (8oz) light muscovado sugar
200g (8oz) golden syrup
6 large eggs
½ teaspoon salt
Icing sugar for dusting
Method:
1. Preheat the oven to Gas Mark 5/190°C/375°F. Line a 25cm x 30cm/10in x 12in Swiss roll tin with baking parchment.
2. Rub the hazelnuts to remove any loose skins then place them in a food processor until finely ground. Add the beetroot and whizz until it is a purée. Pour into a medium bowl.
3. In another bowl, sieve the flour, gum, baking powder and cocoa powder all together three times. This will allow the cocoa to blend properly with the flour and avoids lumps. Add the flour mixture to the beetroot mixture.
4. Combine the sugar, syrup, eggs and salt and beat together with an electric mixer on setting one until smooth. Stir into the beetroot and flour mixture.
5. Pour the mixture into the prepared tin and bake for 35 minutes until firm in the centre but still a little sticky.
6. Allow to cool fully before cutting into twelve squares and, if you like, dust with icing sugar.