From:
€6.20
Gluten, Wheat, Dairy, Yeast Free and Vegan friendly!


€5.99
Our keto bread mix is perfect for any one on the keto diet or opting for a healthy bread alternative.


€3.00
Baked fresh every week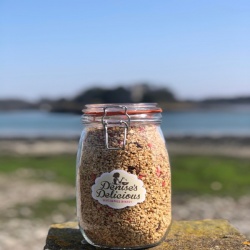 €6.95
Our tutti fruitti granola is the perfect breakfast or snack to fuel your body.


€5.50
700grams of our gluten free tutti fruit granola


€6.50
Gluten free protein powder